WELCOME TO the Sayle Point House Eleuthera Bahamas vacations
Sayle Point House is located on the beach with its own private cay and cove to fish, snorkel, kayak etc….
We are located on 7 acres of private land. You will have a long private driveway to the home. The house is surrounded by the beautiful caribbean waters on 3 sides! views are always spectacular from morning to a beautiful sunset at your front door. That mean you can Enjoy eleuthera bahamas vacations in a amazing way.
The house is brand new, contemporary furniture and is very comfortable. The kitchen is fully equipped. There is a large deck with loungers and a small private pool in addition to the sea.
There is also a barbecue for outdoor cooking and entertaining.
This house is perfect for up to 3 couples or a family of 6 or 7.
All bedrooms have a full private bathroom.
This house is listed as a 3 bedroom however you may rent only the 2 bedrooms for up to 5 people for less, Please ask us and well give you the rate based on the dates. John and Laura James
Ontario, Canada
Surrounded by turquoise blue waters you can only find in the Bahamas, Sayle Point House is truly a slice of paradise. The home is very private yet close to all amenities including Governors Harbour Airport, several restaurants, (Tippy's, Rainbow Inn and Leo Rose were our favorites) grocery stores (Big Rock 5 mins away), an amazing bakery called Cravings and a ton natural attractions. (Queens Bath a must see) The house is beautifully appointed with close attention made to detail. We wanted for nothing. Quality appliances and utensils made it easy and enjoyable to cook meals in. Sayle Point House offers loads of activities to ensure fun is had by all. You have access to your own private beach complete with a tiki bar! Activities include a pool, volley ball net, corn hole, kayaks , books, games, fishing poles, snorkel gear and pool toys/floats. If relaxing and reading a book is your idea of a holiday, then swinging in the hammock as you listen to waves crashing against the coral walls is always an option. All the rooms in the house are spacious, bright and breezy. You have panoramic views of the ocean from every window. There is a large comfy sofa and a big screen TV (Satalite/Internet has strong signal) in the living room attached to the kitchen. The linens are good quality, the beds cozy and there is A/C and ceiling fans in each room to keep you cool at night. Although the breeze from the ocean was lovely too. Eleuthra is a gorgeous, largely unspoiled island that is easy to navigate as there is only one main road end to end. You will need to rent a car to travel around. You can catch a water taxi from Gun Point Marina, North Eleuthra (approx 40 mins from Sayle Point) to Harbour Island for the day, ($5 each way) From Harbour Island you can also catch a ferry to Spanish Wells. This was truly a holiday to remember. Thank you to our gracious hosts for sharing their beautiful home. We will always remember our time in Eleuthra at Sayle Point House and hope to return one day soon! John and Laura James Ontario, Canada Christy Nance
Clayton, NC
I just returned from a 4-night stay at Sayle Point House with two of my best friends. We wanted privacy and complete relaxation to soak up the sun and oceanfront views, while celebrating our 40th birthdays and over 20 years of friendship. We got EVERYTHING we wanted and more! I cannot count the number of times we exclaimed how surreal it was to be surrounded by such beauty. The house was lovely, clean and fully-equipped. The property was well-maintained and it's obvious there was a lot of thought put into creating comfortable spaces to lounge in the sun and to take in the ocean views. The pool was an added bonus we enjoyed very much. We had an impromptu dance party on the deck which you can do when you have that much privacy and great outside speakers! We are thankful for Elvis and his patience and assistance with our questions and needs. We would highly recommend renting a car, we rented from Elliott at Big E's. If you're not used to driving on the left side, Eleuthera is a great place to try it as there is one main highway and no major intersections. We found delicious produce at Hearty Mow Farmland U-pick Farmstand, groceries at Triple TLC, and local Bahamian beer, Kalik Radler Mango and Sands Pink Radler, from a local liquor store in Hatchett Bay, a short drive from Rainbow Bay. We purchased high-quality liquor duty-free in the airport on our way – highly recommend! We ate out twice, once for dinner at Rainbow Inn on pizza night (pricey!) and once for breakfast at Cravings Bake Shop (Very reasonably priced). Both were very good! Plan to bring some Skin-so-Soft, or whatever you use for "no-see-ums", which were our only complaint, if you can even call it a complaint. Pack some water shoes so you can walk out into the crystal clear water to see stingrays, crabs, sand dollars, and other sea creatures up close. I honestly could keep writing about our experience, but suffice it to say, I wholeheartedly recommend this property, and am already planning my next trip. Eileen Richardson
Perfect central Island location. Gorgeous home with acres of property. Private and peaceful. Loved listening to the waves outside our bed room sliding doors while falling asleep. We loved swimming, snorkeling, kayaking right outside our door. Great deck for sunbathing or reading. Small plunge pool perfect for an afternoon dip. Inside amenities and spacious rooms had everything we needed. Can't say enough great things about this home. Elvis the local contact was there for us if we had questions or needs. Central Island location was perfect for getting to places for dining and to explore what the island has to offer. The private beach out front and grounds with caribbean sea views from every room made this the ideal location and home for us as we came to Eleuthera for privacy, quiet, relaxation and warm weather after escaping the polar vortex and stress of work back home. One of the best vacations we have ever had. We will return for sure if this treasure is available. My fear is that it will become so popular that we will not be able to rent it for a future trip to this island. Laurie is an excellent host. We felt her attention to detail the minute we walked in the house. Wish we were still there!
Here's what Michaël wrote
"We had a wonderful stay in this amazing house where everything is perfect, from the space, decoration, the location and the stunning views at all times of the day. We felt we were in a little piece of paradise. Thank you again Laurie for your reactivity and Elvis for your availability. We just loved it and I encourage everyone to book this incredible place ! Thank you again !"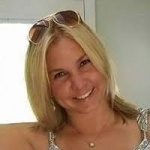 Chandelle Turner
Florida
5 STARS! Just stayed a week at Sayle Point….where do I start? The views and seclusion were amazing. Water from 3 sides of the house was spectacular. House was trendy, clean and well kept! The folks at Sayle Point have a caretaker by the name of ELVIS. I cannot rave enough how much of a gem he is. He is honest, caring, knowledgable and takes great care of the guests. The owners are so fortunate to have such a great man tending their home. The snorkeling on the property is great, we found tons of sand dollars and even found 2 starfish. The sunsets are breathtaking! We had a blast kayaking in the evenings. This place is the perfect getaway if you want seclusion and relaxation! Thank you, Matt and Laurie! We are already talking about coming back. Marcia h.
The house and the location can't be beat! We enjoyed every minute of our stay. When we rent a house again on Eleuthera, this will always be our choice! Naomi B.
Had an amazing holiday in this delightful holiday home. Elvis was great and on hand. Beach and plunge pool were perfect. House had all mod cons and beds were comfortable. Beautiful island to explore and stunning beaches. Hope to revisit at some point. Wendover F.
It was great to be able to have the sailboat so close. Minor things…we wished there had been a hairdryer. We were unable to find a "church key" in the kitchen. There were not back-ups for paper supplies (toilet paper). It was very hard to get things in and out of the dryer. Needed a small child! We found Elvis very helpful. My daughter and her family stayed an extra day – and we're expected to vacate much earlier than they thought. The pool was a wonderful bonus! None of these minor things kept it from being a very positive experience. Thank you! Andrea J.
We had an excellent time. Laurie and Elvis were both great. The location can't be beat and the house itself is magnificent – every detail is well thought out. My daughter wanted to live there and I don't blame her. I would stay there again in a heartbeat!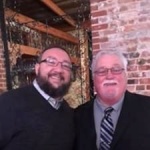 Asa
"If you are wanting to unplug, relax and have access to an amazing beach right outside your door, with a comfortable house… this is a perfect home. We loved our time here. Amazing swimming and snorkeling, semi-private beach, convenient to Governor's Harbour and North Eleuthera airports. Clean house, satellite TV, well-equipped kitchen, as advertised… but pictures cannot properly give justice to the beach and water, it is better in person."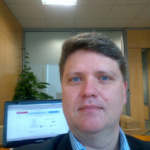 FABIO
Brazil
Hi Laurie, All perfect. The house is great and the location i believe the best in the island. We are planning to return next year. Thanks and best regards EUGENIAI
Italy
We couldn't ask more. An amazing villa in a special location by the sea. The house is decorated with excellent taste and every furniture and details is just gorgeous. We got surprise day by day discovering all the attention and care put by Laurie and the housekeeper Elvis to arrange all necessary.Easy access to the beach, kitchen fully equipped, high quality kitchen and bath supplies. We really had the feeling we were at home. Never felt something was missing. Each corner has amazing view of the beach and we spent a lot of time on the terrace and in the garden to enjoy the most our stay. We couldn't ask for more and we truly thank Laurie for all her support.